Health-Check for everybody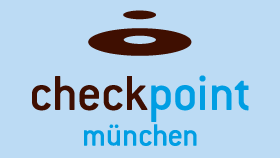 Health-Check for everybody
For all who have sex with changing partners should have themselves regularly tested for HIV and other sexually transmitted infections. We offer a package with a rapid or laboratory test for HIV and syphilis as well as smear tests for chlamydia and gonococci (gonorrhea) for € 40.
PrEP check and PrEP advice
PrEP (pre-exposure prophylaxis) is a safer sex method that effectively prevents HIV infection by taking one tablet every day. However, PrEP only protects against HIV and not against other sexually transmitted infections.
The Checkpoint Munich offers the PrEP check and PrEP counseling for PrEP users. The test package includes everything you need for PrEP: detailed and competent advice, an HIV laboratory test, a syphilis laboratory test as well as smear tests for chlamydia and gonorrhea and a check of your kidney function.
Incidentally, the PrEP and the associated tests are available in special medical practices (see www.dagnae.de for a list) and are covered by the statutory health insurance companies.
For detailed questions or more detailed information, please contact us at prep@muenchner-aidshilfe.de. You can also arrange an individual consultation here.
PrEP users can have their (anonymous) findings handed over or sent to them for their own documentation or for presentation to the doctor.